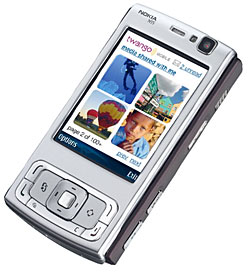 Nokia has just added photo sharing service Twango to their swagbag, giving punters an easy way to share multimedia content through their desktop and mobile devices.
Founded by former Microsoft veterans, Twango is a site for sharing multimedia content (photos, video, audio) offering a wide range of options for people to manage, share, and repurpose their content.

The service currently supports more than 100 types of files, with options to share uploaded content privately, with a group, or publicly.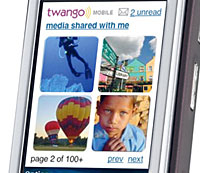 Free accounts offer unlimited media storage, 250 mb of upload bandwidth per month, and a 100 mb maximum file size, with the ability to upload images via email, from the Twango site or directly from camera phones.
Files can be uploaded individually, or by folder, with descriptions, keywords and geolocation information added.
Now that it owns the company, Nokia will be looking to beef up the functionality by sending in its hotshot team of techy bods who are old hands at this social media and web services malarkey.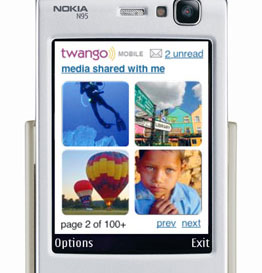 "The Twango acquisition is a concrete step towards our Internet services vision of providing seamless access to information, entertainment, and social networks – at anytime, anywhere, from any connected device, in any way that you choose," said Anssi Vanjoki, Executive Vice President and General Manager, Multimedia, Nokia.
As the first bout of backslapping dust settled, Twango co-founder, Jim Laurel was ready to whip up another storm:
"Nokia's unique vision for social media aligns perfectly with Twango. It's really exciting to imagine what we can achieve by combining our social media experience with the resources of a company that has played such a major role in shaping the mobile landscape. Now, we will have the resources to deliver on our vision to enable people to capture and enjoy their personal media on mobile devices, desktop computers and in all the other places that are important to them."