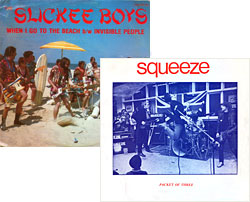 Although vinyl was supposed to have gone the way of clicky-clunky 8 track cartridges, Betamax and clackers, the format refuses to die, with new figures showing that sales of 7in singles actually rose in first half of this year.
As sales of CDs continue to plummet, the tenacious 45 keeps on rocking, with UK industry group BPI, revealing that 7in vinyl sales were up 13%, with the White Stripes' Icky Thump scoring up the highest weekly sales for a 7in single for more than two decades.

The Guardian reports that two-thirds of all UK singles are also released in 7in format, with sales soaring past 1m.
Although that figure pales into insignificance compared to the Slade, Bowie and Queen era where the sideboards were hairy and the platform boots towering, it still represents an increase of more than 500% in five years (sad to say, the toe-curlingly nauseous, 'Bright Eyes' by Art Garfunkel managed to sell 5 million in 1979, as single sales for the year racked up to 89m).
Record companies and music retailers put the soaring sales down to mad-for-it fans rediscovering the format and wanting to collect as much as they can on their heroes.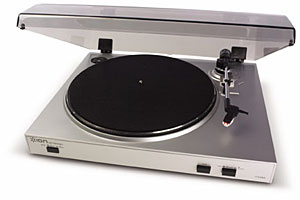 Monster record store HMV has been rapidly expanding its record racks to meet rising demand, with company spokesperson Gennaro Castaldo citing the growing popularity of indie bands like Franz Ferdinand and Arctic Monkeys fuelling demand for tunes on the tried and trusted format.
"It's not unusual for fans to buy a 7in but have nothing to play it on", observed Paul Williams at industry magazine Music Week. "It's about the kind of acts that have very loyal fan bases that want everything to do with that act," he says. "They maybe will buy the download to listen to, but they get the vinyl to own. It's looked at like artwork," he added.