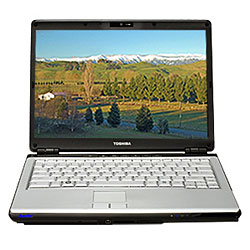 Hoping to lure the wallets of well heeled students and small businesses, Toshiba have announced the addition of the Satellite U305 range to their lappie line up.
The Vista Home Premium-powered machines come in three flavours, starting out at $899 for the Satellite U305-S5097 and going up to $1,399 for the Satellite U305-S5127.

The lightweight (4.6 lb) laptops all sport a 13.3″ 1280×800 (WXGA) display, run on Intel 965 chipsets and come with a SuperMulti CD/DVD-R drive and a 1.3 megapixel webcam.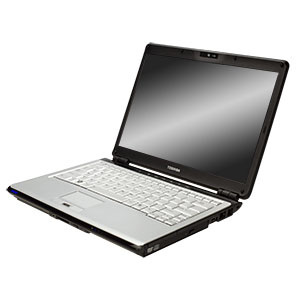 The bottom of the range Satellite U305-S5097 (hey, nice name, marketing dept!) comes with an Intel T2130 dual-core processor (1.86GHz, 1MB L2, 533MHz FSB), backed by 1GB of DDR2 SDRAM memory (max 4GB), 160GB serial-ATA hard disk drive, Intel Graphics Media Accelerator 950 with 8MB-251MB dynamically shared graphics memory, stereo speakers and 802.11 b/g wireless LAN.
Next up, the Satellite U305-S5107 purrs along on an Intel Core 2 Duo Processor T53002 (1.73GHz, 2MB L2, 533MHz FSB with 64-bit), 2GB of DDR2 SDRAM memory, with a 160GB Serial-ATA hard disk for storage.
The $1,149 laptop shares the same Intel Graphics Media Accelerator 950, and adds Bluetooth version 2.0 plus EDR and a built in fingerprint reader to keep thieving mitts off yer stuff.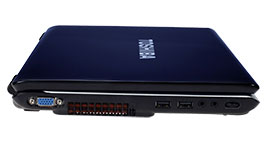 At the top of the range is the $1,399 Satellite U305-S5127 (we're still loving these snappy product names, Toshiba peeps!) which has an Intel Core 2 Duo Processor T71002 (1.80GHz, 2MB L2, 800MHz FSB with 64-bit) throbbing away inside, a Mobile Intel Graphics Media Accelerator X3100, supported by 2GB of DDR2 SDRAM memory and a 200GB hard disk.
The machine also comes with 1GB of 'Turbo Memory' – which claims to enhance battery life and speed up booting, launching and hibernation times – as well as 802.11a/g/n wi-fi, Bluetooth v2.0 with EDR and a fingerprint reader.
"Toshiba's new Satellite U305 series is the summation of portability, performance and power," insisted Jeff Barney, VP of marketing, Digital Products Division at Toshiba America, who went on to claim that the, "lightweight form factor and superlative components" make the new Satellite series just the ticket for students and small business folks on a budget.