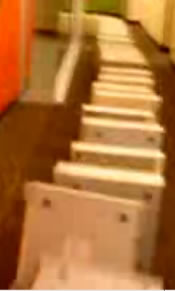 Here's the Friday funny video of the week.
Two young bucks have tried to make the most out of a huge amount of PCs that must have been hanging around the office.
It looks like they must have been left alone over a weekend and given this, decided to get creative.
It's been around for a little while – it was uploaded late April – but given the language used "dot com crash," it sounds like it was at least a few years back.
None of this diminishes the entertainment we think you'll get from watching it.
Watch it after the jump