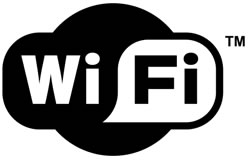 It was mentioned at the World Broadband Forum Asia in Beijing that an unnamed Chinese Government Official has said that they hoped that Beijing will become a city bathed in Wireless before the World Fair arrives in China in 2010.
They also hope for Shanghai to benefit from city-wide coverage too.
We'll dig around to try and find out more over the next few days.
I'm in Beijing for the Broadband World Forum, so thought it would be interesting to pick stories from the local press on their reporting of technology news.