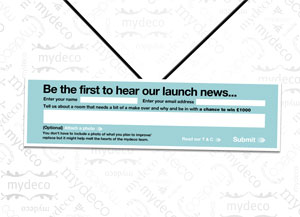 Just about every time you turn on the gogglebox these days there's invariably a pair of inanely grinning monkeys gushing over some home improvement project or another, so we weren't surprised to hear that the creators of Lastminute.com were launching a new site targeting the massive DIY market.

Put together by the company co-founders, Brent Hoberman and Martha Lane Fox (who will take up the roles of executive chairman and part-time director respectively), The Times is reporting that Mydeco will be one of the largest European tech startups, with £5m already whipped up in seed capital.
The site aims to become a 'one-stop shop' for people who want to tart up redecorate their homes, flog furniture and other home-based stuff, with advice on hand to help customers, "make the right choices and get taste validation."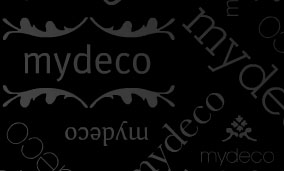 We have to say that someone offering "taste validation" sounds well overdue for an emulsion hairwash to us, but I guess their turn of phrase reflects their intended demographic (i.e. posh and upmarket).
The site isn't live yet but a holding page asks people to add their email address for launch news, with a text box inviting visitors to input details of their own dodgy DIY-desperate room and enter a contest to win a £1000 makeover.
Although we hear about new websites every other day, the pedigree of Hoberman and Fox means that this one could be one to watch – after all, lastminute.com not only survived the dotcom crash but ended up as one of the most popular sites on the web, being flogged off to Travelocity for $1.07 billion in 2005.