Grace Borrelli is Managing Partner of the TMT Practice for Europe at CTPartners. She gives us her view of the diversity, or lack of it, in senior management in the TMT (Technology, Media & Telecommunications) companies that deliver services and products to us.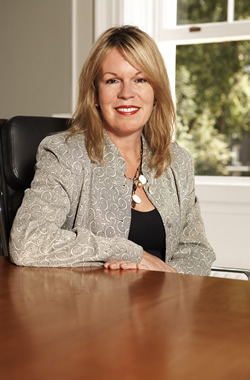 One of the key issues in TMT currently is whether executive teams have the right skill mix. As head-hunters, we were concerned by the apparent lack of diversity on both European and US Boards and decided to undertake research to look into this issue more thoroughly.

The relative lack of women, the average age of the board members at 57, and the small percentage of technology-savvy leaders (in Europe) highlighted by our research, potentially places board members at a distance from the consumers their companies are trying to reach. The lack of Asians on the boards of converged companies is of particular concern considering that the Asian markets are the fastest growing, with many more early adopters of technology than other markets.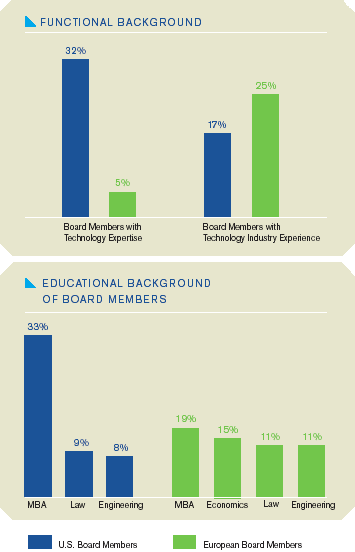 A quick look at our findings highlights that men overwhelmingly outnumber women within the boards of each region which is perhaps unsurprising However, five out of the ten US Convergence companies have more than one woman on their boards. This is in stark contrast to European convergence companies where only two out of the ten companies have more than one woman on their boards. Interestingly, AT&T had the most women on its board of any company (six out of 17 board members). Reuters and Reed Elsevier had the most women on the boards of all of the European companies (two out of eight board members).
In terms of functional diversity, out of all the US board members, 32 per cent have a background in the technology industry (computer products, software, dot.com, etc.). Conversely, only 5 per cent of the European board members have a background in the technology industry. This suggests that US companies are embracing convergence at the Board level more rapidly than Europe where Boards can tend to reflect the past rather than the present or the future.
Convergence – Technology Is Here. Is Your Board Ready?