With more and more mobile punters accessing the web to download music, watch video, browse the web or grab emails, Nokia are hoping to persuade some wallets to creak open for their new 6120 classic phone offering the faster HSDPA (High Speed Downlink Packet Access) connectivity.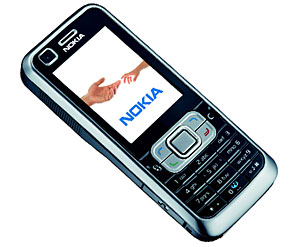 Claimed to offer downloads "up to 10 times faster than over usual WCDMA networks," the Nokia 6120 bigs up its multimedia credentials sporting two cameras. The first is a basic, low res affair slapped on the front for video calls, while the main camera serves up 2-megapixels worth of picture-grabbing, 4-times digital zoom, a built in flash and a panorama mode.
Powered by a Symbian Series 60 OS, the 6120 looks very similar to its slower 3G predecessor, the 6233, with all the gubbins enclosed in Nokia's familiar candybar form factor and a bright QVGA-quality display with 16-million colours dominating the front.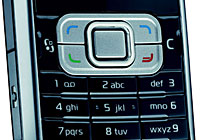 There's Bluetooth on board for wireless streaming of stereo sounds, a built-in FM radio, support for MP3/AAC/MPEG4 tuneage and a micro SD card slot for slapping in some more memory capacity.
To help fumbling newbies and floundering technophobes, the 6120 comes with bundled How-To Guides and a Set-up Wizard for setting up email, messaging and Internet connection, with Data Transfer apps helping users shuffle all their contacts, calendars, photos, videos and files over from their old Nokia handset.
With the phone purring along on the S60 OS, there's ample scope for users to download third party apps and customise the phone to their heart's desire.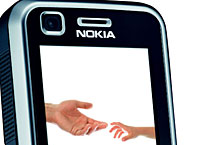 Here's Peter Ropke, Senior Vice President, Mobile Phones, Nokia to whip us into a frenzy of expectation for the phone, "With the HSDPA technology, S60 operating system and the wide range of features of the Nokia 6120 classic, consumers will be able to make their daily lives more manageable."
The Nokia 6120 classic (no relation to the 6120 they released in the 1998!) should start shimmying on to shop shelves in the summer for around 260 Euros (around £175) SIM-free.