After a long time, the organisation behind the domain names on the Internet has voted against .xxx.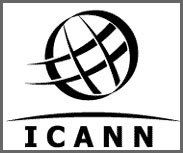 The idea behind the .xxx p0rn domain extension (or Top Level Domain TLD, in domain -ese) has been floating around for a very long time.
Back in March 2004 ICM Registry, based in Florida, put a formal application in for .xxx, in response to ICANN's request for proposals for new TLDs.
Over the time since then, there's been many back and forths between ICM and ICANN to try and reach a settlement.
There's been signs of encouragement from ICANN when it has gone to votes twice back in 2005.
Today the ICANN meeting in Lisbon has voted against .xxx. The reasons they list are
ICM's Application and the Revised Agreement fail to meet, among other things, the Sponsored Community criteria of the RFP specification.
Based on the the extensive public comment and from the GAC's communiqués that this agreement raises public policy issues.
Approval of the ICM Application and Revised Agreement is not appropriate as they do not resolve the issues raised in the GAC Communiqués, and ICM's response does not address the GAC's concern for offensive content, and similarly avoids the GAC's concern for the protection of vulnerable members of the community. The Board does not believe these public policy concerns can be credibly resolved with the mechanisms proposed by the applicant.
The ICM Application raises significant law enforcement compliance issues because of countries' varying laws relating to content and practices that define the nature of the application, therefore obligating ICANN to acquire a responsibility related to content and conduct.
The Board agrees with the reference in the GAC communiqué from Lisbon, that under the Revised Agreement, there are credible scenarios that lead to circumstances in which ICANN would be forced to assume an ongoing management and oversight role regarding Internet content, which is inconsistent with its technical mandate.
Reading their application back in March 2004, there's chance for a bit of a laugh.
The proposed .xxx string is clearly appropriate for the sponsored community as other strings were deemed too Anglo-Saxon and had the potential to lead to confusion (see above).
"too Anglo-Saxon" – brilliant.

Many people feel the .xxx TLD to be a good idea, the theory being that if all porn is pushed on to it, children and those not interesting in seeing p0rn won't just stumble across it by accident. Given the sheer amount of p0rn on the Internet, that's not a bad idea, but thinking that p0rnographers will adhere to any rules is wishful thinking.
Frankly if ICANN's thinking is that by not allowing .xxx they think people won't think there's p0rn on the Internet, they're living in a different world.
Rejection of Proposed sTLD Agreement with .XXX
Public comments on .xxx