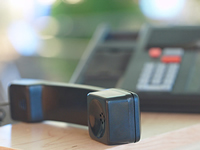 Ofcom have just announced a new regulatory code for Voice over Internet Protocol (VoIP) service providers operating in the UK.
With predictions estimating that there could be as many as three million VoIP users in the UK by the end of this year, Ofcom clearly felt it was time to set some base rules for the industry to adhere to.
They're broadly divided in two – prescribed information to tell the consumer before they sign up and once they have signed up, making them aware of the limitation of their access to the emergency services.
For a long time the lack of solid emergency (999) number access has been used by the incumbent telecos to try and stem the growth of VoIP. Their argument? If someone calls 999, there is no assured way of telling if that person is calling from Basildon, Birmingham, or Beijing, as the handset just needs to be on an IP connection, to attached to the end of a specific piece of wire, like a landline is.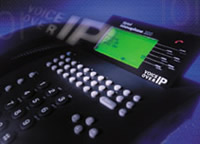 Before June 2007, all VoIP providers will be required to make it clear :-
whether or not the service includes access to emergency services (some operators may choose not to provide any support at all);
the extent to which the service depends on the user's home power supply (Standard telephones are powered by the phone line itself, where as Broadband services require external power to a number of different boxes to function);
whether directory assistance, directory listings, access to the operator or the itemisation of calls are available; and
whether consumers will be able to keep their telephone number if they choose to switch providers at a later date. (This is known as number portability, and would seem reasonable to offer, given it is standard throughout the rest of the telecoms markets).
If a customer decides to sign up for a VoIP service, the provider has additional obligations around emergency calls:-
secure the customer's positive acknowledgement of this at point of sale (by ticking a box, for example);
label the capability of the service, either in the form of a physical label for equipment or via information on the computer screen; and
play an announcement each time a call to emergency services is attempted, reminding the caller that access is unavailable.