With a keen eye for drumming up a handy bit of pre-release publicity, Scottish band The Fratellis will be releasing their new single tomorrow on a USB memory stick.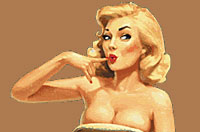 Although it's not the first time that a USB stick has been used to release a pop single – last October the soporific Keane released copies of "Nothing's In My Way" on the same format, and managed to sell out stocks in a day.
Around 7,000 Fratellis USB sticks will be made available exclusively at HMV stores and on the company's website, although sales of the stick – like the Keane single before it – won't be included in the charts.
Ready and willing to start plugging 'product', Lee Jenson, marketing head of Fratellis' record company, Island Records, said: "The success of the Keane single last year convinced us that music fans would welcome more audio releases on this format."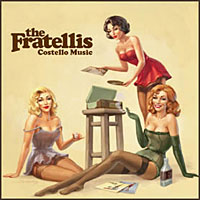 "If demand really does start to take off, it may well become viable to think about releasing selective albums on USB as well, especially if they were to become eligible for inclusion in the chart," he added.
After the official UK chart rules recently changed to allow song downloads to be counted towards the Top 40, there's been growing demand for making memory sticks eligible, although it seems like a mighty wasteful format to us. Do we really need a housefull of low capacity USB sticks?
Priced at £3.99, the (Mac and PC compatible) USB stick will include a copy of the "Baby Fratelli" single and a free video.