The details of how Whitehaven will switch over from Analogue to Digital are starting to come out.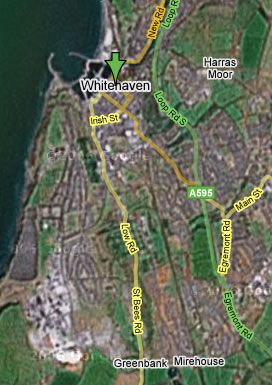 It's quite an interesting approach that's worthy of a little attention, especially as this will form the basis for the approach for the rest of the UK.
Lots of local press have already become involved in informing local residents about the forth coming changes.
This will be added to by sending a letter to each of the 25,000 households in the Whitehaven area to give them details. In there will be details of the Help Scheme for the over-75s, those with disabilities, and blind.
Those qualifying will benefit from a one-off subsidised fee of £40, unless the households receive income-related benefits, in which case assistance will be free.
Starting in May, the awareness of the TV watching residents of Whitehaven will be further raised with captions appearing on their current analogue channels, warning them of the impending switch off of the analogue channels and the need for them to change their equipment if they want to continue watching TV.
As announced, analogue BBC2 will be switched off on 17 October between 2-4 am, freeing up a chunk of analogue frequency for digital use.
The process is slightly more complicated than first appears, although the effect of the actions will remain the same.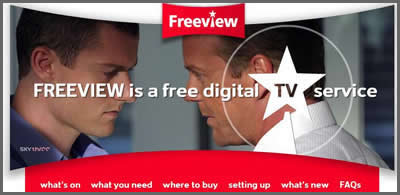 Analogue ITV1 will be switched over to the frequency currently used by analogue BBC2, which will become unavailable.
This will leave ITV1's frequency available to be used by the first digital mux, which will provide three full time stations BBC1, BBC2, BBC News 24, with CBBC and BBC Three sharing the same frequency, switching between the two at 7pm daily.
Summary – For the price of one analogue TV channel (ITV1), four digital TV channels will work in its place.
(BTW we think DigitalUK should be ashamed with themselves at referring to the date as October 17, they are after all a UK Government body. This is the UK and dates are referred to with the date _before_ the month. The UK isn't the US)
During this time, ITV1 will slip a little from button 3 on their remotes to button 2 – previously occupied by BBC2. A possible source of some confusion for Whitehaven residents, but reducing it to a minimum.
Four weeks later, the other analogue channels will switch off, making space for 'at least' 18 channels including ITV2, E4, BBC Four and some digital radio channels all via their TV aerial. There are a number of channels that are available in other parts of the country that won't be making it to Whitehaven (detailed three paragraphs in).
We'll keep our eyes and ears open to monitor the success of the process.