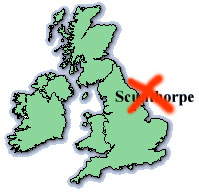 Gordon Brown has announced that a new labelling system for media content is in the works, designed to help parents protect their children from dodgy digital content.
The idea is that a system similar to cinema classifications would be introduced to classify content on websites, video games, TV shows and other media content.
Backed by industry regulator Ofcom, Brown intoned that the system would offer practical help to parents concerned about their little darlings being exposed to new media outlets seemingly stuffed to the brim with violent imagery, drugs and hot, hot sex.
Commenting on the veritable torrent of filth that virtually seeps out of every child's PC as soon as they connect to the web, Brown said that it is an "issue we must address with practical proposals to address the challenges we face."
"We want to promote a culture which favours responsibility and establishes boundaries: limits of what is acceptable and unacceptable."
"We can't and shouldn't seek to turn the clock back on technology and change. Rather we need to harness new technology and use it to enable parents to exercise the control they want over the new influences on their children," he added.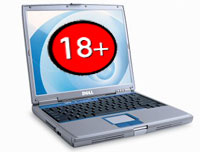 As part of the scheme, Ofcom will introduce common labelling standards covering cinema, TV, radio, computer games and the internet.
These will be backed up by an awareness campaign advising parents about content filtering software for PCs, and information about TV set top boxes which can limit what can and cannot be seen by little Timmy and Tabatha.
Brown added that they'll also be looking at persuading technology manufacturers to provide better information on software to block content unsuitable for children, as well as investigating new methods to restrict access to saucy and violent content shared over the t'web.
Brown recognised that it's a fat look of good trying to implement restrictions on just a national scale, pointing out that agreements need to be struck at the international level.
"We need to support all those broadcasters and providers doing a huge amount and of course we need to recognise there are global markets where we need international agreement," he said, somewhat understating the importance of worldwide standards.
Of course, many companies and public institutions already use web filtering software but their methods can often resemble a 300 ton sledgehammer cracking a dwarf-sized peanut.
Scunthorpe. Arsenal. And Sex
The denizens of Scunthorpe and fans of Arsenal football club have already famously fallen foul of none-too-smart naughty word blockers, and many sites have complained about being blocked for the most spurious of reasons, with very little chance of retribution.
Some sites about UK counties have also found themselves banned from libraries and internet cafes because the word 'sex' has appeared in their domain name – even though the sites are about subjects as unerotic as Sussex, Essex and Wessex.
More about word filtering mistakes here: The Scunthorpe Problem