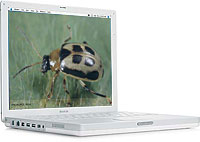 We've been bombarded by the smug, highly slapable face of the Mac bloke in Apple's omnipresent advertising campaign telling us how incredibly secure Macs are, but an independent researcher begs to differ.
Researcher Kevin Finisterre feels that far from walking around with an air of superiority over their Windows counterparts, Mac users should also start taking security threats seriously.
After highlighting security holes in Mac applications on his Month of Apple Bugs (MOAB) website, Finisterre said he was initially shunned by some of the Mac community, but his concerns were vindicated when Apple recently issued a patch to plug holes outlined on his website.
The update fixed holes in iChat and Finder as well as a flaw in the user notification process that could potentially let malicious users gain system privileges.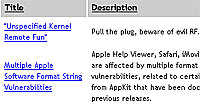 Finisterre says he started the project in response to Apple owners' blasé attitude to security, commenting, "Try calling any Apple store and ask any sales rep what you would do with regard to security, ask if there is anything you should have to worry about?
"They will happily reinforce the feeling of 'Security on a Mac? What? Me worry?'."
Finisterre said he hoped that his campaign has made people realise that there are, "most definitely some things under the OSX hood that need a closer look," although Mac experts are quick to point out that none of the exploits on his site have been used to successfully hijack an Apple computer.
Things can only get better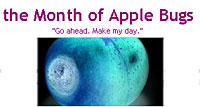 Claiming that Apple hadn't been too interested in opening a dialogue about security matters, Finisterre said that things were now changing for the better.
"They have certainly given some extra efforts on the backend to open up lines of communication, at least with me."
"That sort of progress is what I am after rather than a particular set of bugs," he commented.