The long-awaited and drooled-over LG Shine is being added to their Black Label range today.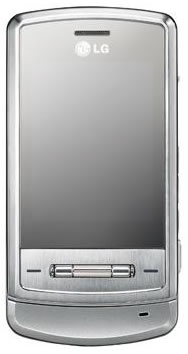 As I'm sure you're aware it's a looker … and you'll not be surprised to hear that it's shiny – mirrored in fact.
Swimming in Ooo-Errr-ness, the screen is mounted under the 2.2″ mirrored surface, beaming its full colour screen though the mirror when a call is received or the front is slid up. Blue light is emitted from the keys to make them usable in dark corners.
There's already been over 200,000 of them sold on LG's home turf, Korea, since November 2006 and LG is no doubt hoping for a similar, if not greater success in Europe.
The success of Ooo-Err phones is now much less assured, since the release of the LG Chocolate (the first in the Black Label range), as other manufacturers are trying to impress just as hard.
There's bash in London tonight to celebrate the launch with Magician, sorry Illusionist (he's a bit sensitive about that one), David Blaine, or Git Wizard as Marcus Brigstocke calls him.