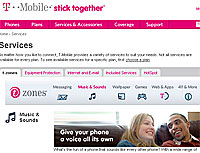 High speed mobile phones and new gadgets are set to send revenue from mobile entertainment services soaring over the next five years, according to market research firm Informa Telecoms & Media.
Boffins at Informa expect the market for delivering content and services on mobiles to rise from $89.3billion in 2006 to $150billion by 2011.
Mobile music – already the biggest earner – will continue to whip up the biggest wedge of wonga, although its market share is expected to dip from 40 per cent in 2006 to 36 per cent in 2011 in the face of newer consumer technologies like mobile TV and video service.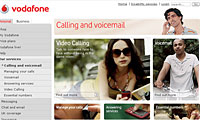 "Advanced mobile content and services have been slow to take off, but this should not be confused with the deepening relationship that we have with our mobile phones," commented report author Daniel Winterbottom, senior analyst at Informa Telecoms & Media.
"Over time, users will warm to other data services as well. The mobile web is a prime example: WAP failed to take off when it was first launched, but five years on, more and more users have become comfortable with accessing news or other information on their mobile phones," he added.
The analysts also predict that the market for mobile entertainment services, including games, gambling and naughty adult content, will more than double during the same period, increasing from $18.84 billion in 2006 to a bumper US$38.12 billion in 2011.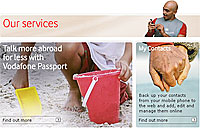 User-generated content is also expected to grow, with Informa predicting that revenue from user-generated services will hit $13.17 billion by 2011.
Full of enthusiasm for the future, Daniel Winterbottom enthused: "The arrival of the mobile web on the mobile handset over in 2007 and beyond will see users embracing the same content they take for granted on their PCs.
[Via]