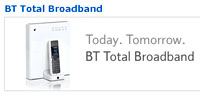 It may only be a few days after the New Year, but the party poppers and drinks cabinet have been rolled out at Chez BT as the company is poised to rack up its 10 millionth broadband connection this week.
Way back in the distant dial-up days of 2002, BT had set what seemed liked a wildly ambitious target of 5 million connections by the end of 2006, so with the target doubled we reckon there'll be a fair bit of a-whooping at the top of the BT Tower (and, no doubt, some fattening pay cheques).
The 10 million wholesale connections are split between BT Wholesale and BT Openreach, with 8.7 million customers connecting through BT Wholesale.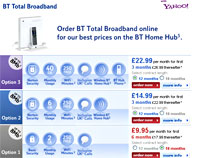 The remaining 1.3 million lines are supplied to big names like Carphone Warehouse and BSkyB via BT Openreach.
When the 5 million target was set back in April 2002, less than 150,000 DSL connections existed in the UK, with broadband availability in the UK pegged at just 66 per cent – a figure now standing at a near-complete 99.8 per cent.
Purring with delight, Ben Verwaayen, chief executive of BT Group, claimed that the UK is now the most competitive broadband market in the world, offering customers a choice of over 200 service providers
"That means fantastic choice and value for consumers, and a constant stream of new and innovative applications," he enthused.
"There are still many, many areas in the market where you can see people really looking for new applications and it's the applications that drive people to broadband. Look for example at the way people want to make and share their own content, on a narrowband basis that's almost impossible," he continued.
"As social networking becomes more and more a thing of today, this presents fantastic opportunities for broadband."
It wasn't all backslapping and cigar-puffing at BT though as their rival BSkyB passed the 2 million subscriber milestone, with sales of the Sky+ box increasing by more than 50% last year.