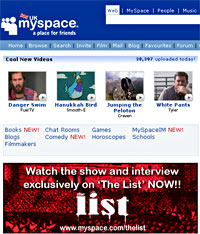 MySpace and Cingular Wireless have pressed the flesh and announced an exclusive partnership to offer enhanced MySpace functionality to all Cingular mobile users.
The deal, MySpace's biggest-ever mobile partnership, gives users on Cingular's network the ability to post photos and blogs, access and edit MySpace profiles, view and add friends and send and receive MySpace messages.
The functionality is provided through a downloadable MySpace Mobile application for Cingular handsets, which lets users select photos taken or stored on their mobile devices and then upload them to their MySpace profile.
Fearful of yet more law suits from The Man, MySpace has already pointed out that the same terms of service apply to the mobile service, with inappropriate content and copyrighted material strictly verboten.
Cingular users will be able to read and reply to their MySpace messages as well as view and manage friend requests (let's hope the interface is an improvement on the hideous full web version).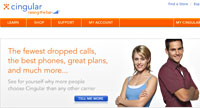 MySpace Mobile also lets users post to their MySpace blogs when they're on the move, as well as add friends to a contact list for quick bookmarking.
All this fun won't come for free though, with the service charging a $2.99 per month premium (plus standard data usage charges, which could turn out to be considerable if the user isn't on an unlimited data deal).
Back in March, Cingular and MySpace first teamed up to create the MySpace Mobile Alerts service, which sends out text alerts to mobiles when the user receives a MySpace message or update.
According to the Wall Street Journal, the service has already notched up 75 million alerts which suggests the new service should be a veritable cash-spinner.