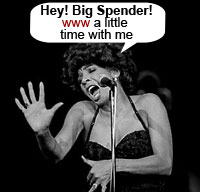 Santa's sleigh bells are in danger of being drowned out by the ringing of virtual cash tills, with a new report revealing that UK Internet retail sales hit £3 billion for the first time during November.
The Interactive Media in Retail Group (IMRG) estimates that £3,260,000,000 was spent by the UK's 25 million online shoppers during the month of November, raking in an astonishing average of £4.57 million per hour – nearly 45% up on the same period last year.
IMRG calculates that November's online sales were up more than half a billion pounds on the previous month, when their Index recorded a value of £2,729 million for October.
This adds up to a whopping ten times growth on the average monthly increase of £50 million recorded during the first ten months of 2006.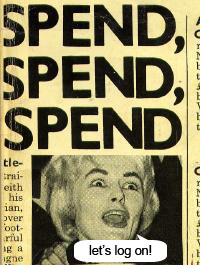 Looking back to 2004 reveals just how dramatic the increase of online sales has become, with the year only averaging a comparatively feeble growth rate of just £16 million per month.
Commenting on the figures, James Roper, IMRG's CEO, said: "In 2000, the first year in which the IMRG collected hard online sales data, Christmas trading was worth well under half a billion pounds, and we thought that was huge at the time. Now we can see that the e-retail market is just getting into its stride, with large potential for long-term growth."
The Interactive Media in Retail Group
[Via Net Imperative]