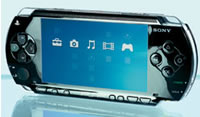 The pricing of PSone games to be played on the Sony PSP have been announced.
They'll range between $6 (€4.60, £3.10) and $11 (€8.40, £5.70). With pricing at this level it's highly likely that people will impulse purchase them.
The titles for the US service have yet to be confirmed, but the Japanese site is currently carrying Resident Evil: Director's Cut, Tekken 2 and Arc the Lad.
If you haven't heard of this offering before, here's how it will work once the online shops are up and running. Browsing through the Playstation Store via a PS3, games can be selected and then downloaded to the PS3's hard drive. The initial set of games will be between 140Mb and 550Mb downloads. Once they are safely ensconced on the PS3 drive, they can be transfered over to the Memory Stick, to be loaded on to the PSP. It's unclear if transfer via WiFi will also be offered.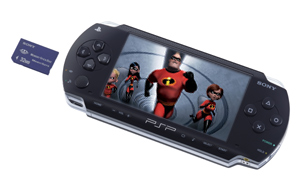 It was initially envisaged that Sony would give access to the Playstation Store through the PSP using its WiFi connection. We can see one advantage of not doing this – people wanting to use the service will need to buy a PS3!
Not only will the games that are downloaded play on the PSP, it's expected that an emulator will be released for the PS3 that will play the games from the same downloaded file. Quite if anyone will use their hugely powerful PS3 to play games that will look frankly, a bit pony, is anyones guess.
For software developers this could be quite a boon. If the games will run on the PSP without much engineering modification, they'll get the benefit of extending the sales of product that long ago stopped drawing income.
(via)