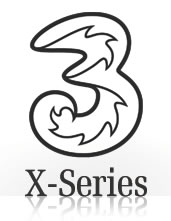 3 has seriously stepped up the offerings for providing services to mobile handsets. Their new service, X-Series, offers viewing of your own TV using Orb and free voice calls using Skype.
The general data use will be flat-fee, or "all X-Series services will be free at the point of use, subject only to fair usage limits," as Three puts it. Initially there will be an additional fee for the use of Slingbox and Orb.
Hutchison Whampoa, the owners of 3, haven't been doing this all by themselves. The partner list is extensive including Skype, Sling Media, Yahoo, Nokia, Google, EBay, Microsoft's MSN, Orb and Sony Ericsson.
The service is launching in the UK on 1st December, with Three's other markets (Italy, Australia, Austria, Denmark, Hong Kong, Israel, Ireland and Sweden) during 2007.
The service will launch with two handsets supporting all of the features, the Nokia N73 and the Sony Ericsson W950i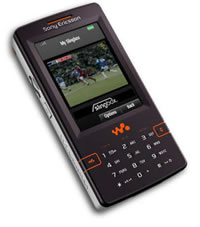 Comment
Three are playing to their strengths. They and their network know how to shift data around – they've been pushing video (the most dense use of data) on their networks commercially for over two years. As Frank Sixt, Group Finance Director of Hutchison Whampoa, said, "This is why we created 3, and what our network was designed to deliver."
3 have taken a number of applications that have been available to the technically aware for some time, but cleverly brought them together into a single package that all consumers should be able to understand.
It's companies like Hutchison Whampoa that start moving industries. Significant innovation within the mobile business has been static for a long time, with only small changes to their offerings. There's been a near unanimous ignoring of VoIP services running over networks – not surprising really when it would remove a significant source of income for them.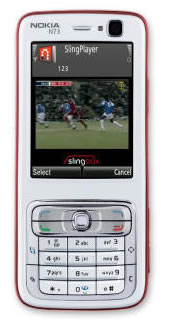 There will be repercussions – not least from the TV companies who really don't like the idea that people can watch their TV when they're on the move. To be precise it's the fact that they don't make any money out of it, is the bit they don't like.
Phrase Spotting – Mobile broadband – the second time we've heard that phrase in as many days. We wonder if Orange had heard what 3 would be announcing and decided to scoop them on the first usage.