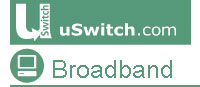 A new YouGov survey has found that "free" broadband deals have resulted in lower customer satisfaction levels.
The figures released by the uSwitch Customer Satisfaction Report show that most providers aren't managing to keep their increasing customer numbers happy, with a 9% drop in broadband satisfaction levels registered among the 11,000 customers surveyed.
The report also puts consumer's trust in their Internet suppliers at an "all time low".
Scraping along the bottom of the customer satisfaction levels is the notorious TalkTalk service run by Carphone Warehouse, which could only muster 70% of punters happy with their service.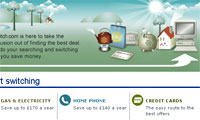 The service was the subject of a recent BBC Watchdog investigation after thousands of customers failed to get connected and were forced to endure lengthy waits on costly pay-per-minute helplines.
Orange fared just as badly, coming joint bottom, while Virgin.net scored the highest customer satisfaction levels at 85%, ahead of Telewest and Tiscali.
uSwitch said that despite1.5 million new customers signing up broadband over the past ten months, providers had failed to match the growth with improvements in customer service levels.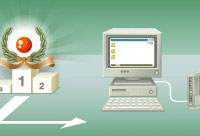 "It's disappointing to see that the majority of providers are failing to accompany the growth in customer numbers by sufficient growth in customer service operations and the required investment in their technology to ensure that they are looking after customer needs in an acceptable manner," said Steve Weller, communications chief services at uSwitch.
"These results should provide a clear signal that customers are demanding a more comprehensive, sophisticated range of services, and it is becoming more important than ever before for providers to offer value for money in terms of both price and service," he added.