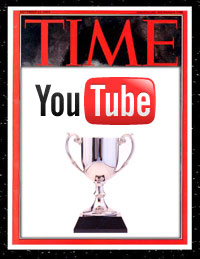 Time Magazine has stepped up to the awards podium, opened the little brown envelope and named the video sharing Web site YouTube as its "Invention of the Year."
YouTube, based in California, was created by Steve Chen, Chad Hurley and Jawed Karim and rapidly became one of the busiest sites on web, eventually selling out to search engine giants Google for $1.65 billion in October this year.
"Only YouTube created a new way for millions of people to entertain, educate, shock, rock and grok one another on a scale we've never seen before," enthused Time's editors.
"The rules are different now, and one Web site changed them: YouTube," they added.
We're right with them there. Or, at least we think we are if we know how one 'groks.'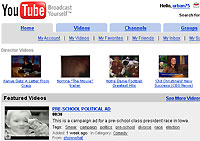 Clearly in a mood for waxing lyrical, the Time's Lev Grossman was ready to add his own insights: "YouTube had tapped into something that appears on no business plan – the lonely, pressurised, pent-up video subconscious of America."
From its inauspicious beginnings – a lone video of a trip to the zoo posted up in April last year – YouTube now sees 70,000 new videos uploaded every day and the staggering total of a 100 million videos aired daily.
According to ratings analysts Nielsen NetRatings, the site also clocked up 27.6 million unique visitors in September.
To claim the first prize, YouTube shrugged off innovations like a robot designed to rescue wounded soldiers, a vaccine that fights off sexually transmitted diseases and the rather daft sounding 'Hug Shirt', which apparently produces cuddle-like sensations.