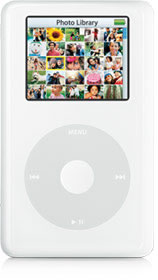 Apple has continued to increase the number of iPods they're selling. Their latest quarterly results show that they grown the 8.11m iPods they sold in the previous quarter to 8.73m this quarter, beyond market expectations. The quarter that is reporting didn't change or introduce any new iPods.
The number of computers they sold has also increased 30 percent from the same quarter in the previous year to 1.61m. We're slightly surprised that this figure wasn't higher, given that the latest quarter included the switch to the Intel processor, which has given a considerable increase in the speed.
Jobs enthused, "Selling more than 39 million iPods and 5.3 million Macs while performing an incredibly complex architecture transition is something we are all very proud of."
Overall, the company posted revenues of $4.84Bn, and a net quarterly profit of $546m.