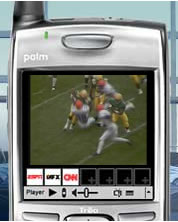 Sling is developing software to play their video on Symbian mobile phones.
Sling Media's SlingBox has been letting people watch TV programming from their home, remotely on laptops while they are travelling away from home.
Sling already have a Mobile player that runs on PDA's and mobile phones that work on Windows Pocket PC, but the new version will hit the mobiles widest used OS, Symbian s60 and UIQ operating system.
Symbian largest shareholder is Nokia, who own 47.9%.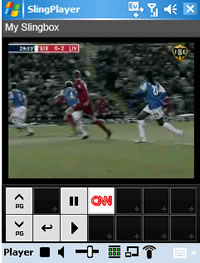 The current Pocket PC version of the SlingPlayer Mobile software application is currently available only in the U.S. and Canada. The Symbian OS version will be made available in select European and Asian countries during Q4 and will extend availability to the US shortly thereafter.
The advantage of this service over other pay-for video offerings from the mobile operators is that there is no additional cost to watch the content. You pay the data charges, not the programming. People with flat-rate data plans won't have to worry about that.