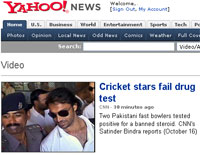 Yahoo execs have pressed the flesh and struck up a deal with CBS owned-and-operated television stations to exclusively broadcast local news videos online.
From Tuesday, the syndication deal will see surfers able to view online videos from 16 stations, with each station making between 10 and 20 stories available per day
Under the terms of the landmark deal – the first video agreement between a network-owned TV station group and a Web news provider – Yahoo will make CBS the exclusive provider of online news video, with both companies sharing advertising revenue.
Included in the new service are CBS stations in New York, Los Angeles, Chicago, Philadelphia, San Francisco, Boston, Baltimore, Salt Lake City, Dallas, Minneapolis, Miami, Denver, Sacramento, Pittsburgh, Austin, and Green Bay.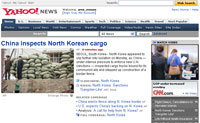 "Local news has become one of the most important pieces of a user's online news experience, and this agreement brings some of the best local TV journalism to the millions of Yahoo News users," said Scott Moore, head of news and information, Yahoo Media Group.
"One of our key priorities is to offer our users relevant and high-quality local news in each market, and with CBS we've found a partner that deeply understands the issues most important to the communities they cover," be continued.
Surfers will be able to access the video content from both the Yahoo front page and within the news section of the site.