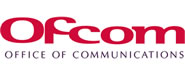 The UK's broadcasting and telecommunications regulator OFCOM last week made clear its opposition to potential EU regulation. It fears it will straight-jacket the emerging new wave industries aiming to propel high tech growth in the EU zone over the coming years.
Currently regulation of broadcasting in the EU lies within sovereign states but the overriding policy is subject to the famous 1989, Television Without Frontiers Directive which is likely to be updated and widened in 2007. At the time of the drafting of this legislation, TV was considered as a linear broadcasting method of distribution. The danger is that now the bureaucrats have an inkling of what convergence means, they want to manage its development.
OFCOM commissioned the respected Rand Corporation to look at how the proposed changes would affect Europe's emerging IPTV networks alongside new-fangled mobile multimedia and online games. The findings mirror the concerns of OFCOM.
The report, "Assessing Indirect Impacts of the EC Proposals for Video Regulation" makes a powerful case for the online games industry to be excluded from the new legislation, seeing a risk of the development of fresh gaming, moving to countries unfettered by cumbersome legislation, ie. Outside the EU.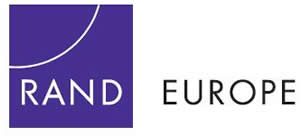 The study also makes clear its' worries that excessive regulation could mean that countries outside of the EU would benefit from the expected growth in non traditional delivery of multimedia content, before it has established itself in Europe.
The model of broadcast intervention could impact much of the new wave Internet traffic; judging Youtube and Myspace by similar criteria to traditional linear broadcasters
Lobbying is expected to continue with the entrenched traditional media industry hoping to protect dwindling revenues and state players keen to politicize the situation. Some solace can be taken that the UK regulator has at least identified the danger of over regulation.