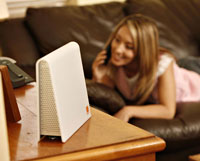 Orange has launched, nay unleashed, the Unique phone, its first converged service using a single handset that connects via WLAN in the home and then switches to the regular mobile network when the user goes walkabout.
Initially rolling out in the UK and selected European countries, the phone promises unlimited free VoIP calls from home to other Orange mobiles and landlines.
Calls can be seamlessly switched between the Orange mobile network and VoIP, with screen icons keeping customers constantly informed of the network connection.
Interestingly, calls started from home remain free, even when the user has wandered out of their front door and out of range of their Wi-Fi network, causing the phone to switch to the mobile network.
To use the service, customers must get an Orange Livebox which lets users connect to the Orange network via Wi-Fi.
Households can have up to six Unique phones, although there is a limitation on their use, with only three users allowed to use the Internet or make calls at any time.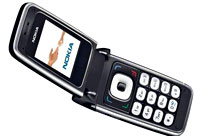 So far, only the Motorola A910, the Nokia 6136 and the Samsung P200 can be used with the service, but more phones will be launched in 2007.
Two price plans are currently on offer; the Canary 50 (offering 600 minutes per month) and the Panther 65 (1,200 mins), priced at £50 and £65 respectively.
A broadband connection is bundled in free with the convergence-tastic deal, with the setup offering clear benefits to users, who'll now only need one phone, one number, one address book, and one bill from Orange.
The service will be available from November, although punters keen to be hip with the convergence crew can pre-register their interest here: www.orange.co.uk/uniquephone