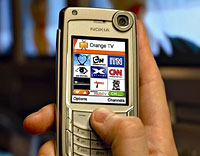 The mobile TV audience soared 45 percent to 3.7 million subscribers in Q2 2006, according to a new report by telecom and new media researchers, Telephia.
Telephia's Mobile TV Diary Report says that quarterly mobile TV revenues increased to $86 million last quarter, representing a thumping great increase of 67 percent since Q1.
"Mobile TV is the fastest growing wireless data service and marketers are working quickly to figure out how they can capitalize on what has the potential to be the most important new form of media since the advent of the Internet," roared Tamara Gaffney, Director of Product Management, Telephia.
Telephia's figures put ABC News as the most watched mobile TV channel in Q2 2006, notching up a hefty 40 percent share of the total mobile TV audience, followed by The Weather Channel with 32 per cent of the market.
US sports fans keen to keep up to date with results from their one-country World Championships gave Fox Sports and ESPN 31 and 29 percent, respectively.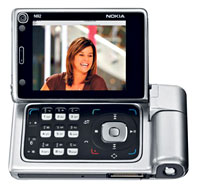 "News and information is the killer app for mobile television. With just a quick flip of their phone it gives consumers instant gratification," added Gaffney.
"While still in its nascent stages, mobile TV shows significant and unique promise given the ability of the consumer to shift viewing from location to location," he continued
Mobile TV Channels Total Audience Share
1. ABC News 40%
2. The Weather Channel 32%
3. Fox Sports 31%
4. ESPN 29%
5. Fox News 22%
6. NBC Mobile News 20%
7. Comedy Central 16%
8. AccuWeather 15%
8. Discovery Kids 15%
10. Discovery Channel 13%
11. CNN 12%
11. E! 12%