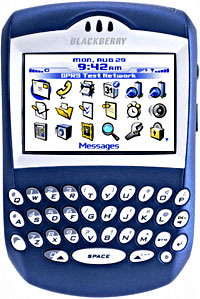 Like the Black Knights in Monty Python's 'Holy Grail,' PDAs are refusing to be beaten, despite almost monthly declarations of their impending obsolescence.
Far from shuffling off into that big technology dustbin in the sky (or, more likely, some landfill site somewhere), Personal Digital Assistants managed to register the highest PDA shipment total of any second quarter on record.
The new research from Gartner saw PDA shipments totalling 3.7 million units in the second quarter of 2006, up 2.7 percent from the second quarter of 2005.
Much of the growth is coming from GPS-enabled new kids on the PDA block like Mio Technology, Motorola and Danger Research, while old boys like Research In Motion (RIM), Palm, Hewlett-Packard and Dell all saw steadily declining shipments.
When it comes to PDA operating systems, Microsoft's Windows Mobile kept pushing ahead with 54.2 percent of PDA OS shipments, followed by RIM OS with 22.5 percent of the market and Palm OS with 13.4 percent.
"The ongoing integration of WAN technology into PDAs, and the marketing push of these devices by wireless operators has produced most of the growth compared to one year ago," said Todd Kort, principal analyst in Gartner's Computing Platforms Worldwide group.
Although shipments are up, revenues are down, as Kort explained: "The average selling price of PDAs fell by 6 percent from one year ago to $373, mostly due to aging product lines, the increasing impact of wireless operator subsidies and relatively few new PDAs being launched thus far in 2006."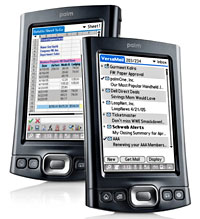 This explains how worldwide PDA end-user revenue fell by 4.1 percent last year to $1.38 billion in the second quarter of 2006.
The report breaks down PDA shipments by manufacturer, Q2 2006 shipment estimates, market share and 2Q05- 1Q06 growth.
Research In Motion 830,720 shipments, 22.5% market share, -1.1% growth
Palm 470,458 , 12.7%, -26.7%
Hewlett-Packard 382,653, 10.4% -15.1%
Mio Technology 303,377, 8.2% 65.4%
Nokia 163,600, 4.4%, -40.5%
Others 1,545,596, 41.8%, 27.8%
It's worth noting that these totals don't include smartphones, such as the hugely popular Palm Treo phones (which shifted 656,000 units over the same quarter) and BlackBerry 71xx (467,000 units excluded), but include cellular PDAs, such as the iPAQ 69xx and Nokia E61.
Which rather makes the results a bit confusing to our eyes.