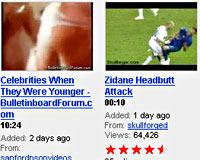 YouTube is being sued by a video news service, Los Angeles News Service for infringing the copyright of their video material, in particular, the footage of the 1992 LA riots, including the horrific attack on a truck driver.
They are asking the court for $150,000 per violation and an injunction barring any further use of their material.
Los Angeles News Service's (LANS) co-founder, Bob Tur, is credited with creating helicopter news-gathering, when it televised a car chase in 1992, they were also the first to follow OJ Simpson in the well-known slowest car chase ever.
Los Angeles News Service isn't new to legal action like this. They've taken many actions against those who they feel are infringing their copyright, including multiple actions out against news organisations who aired the footage they took of the South Central LA riots in 1992.
Copyright complaints are normally dealt with by way of a take down notice – the body who claims rights over the footage has their lawyer write to YouTube, informing of an alleged copyright breach, asking them to remove the offending material. Until now YouTube's approach has been to comply with this straight away, asking questions later.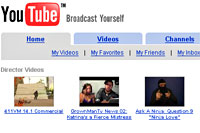 YouTube has made moves to reduce copyrighted material on their sites, including limiting the length of videos that can be uploaded.
YouTube is pretty powerless to stop people uploading any footage they feel like. Given the sheer amount of footage on there, it just isn't practical to check the clips before they are shown to the public – hence their strict observance of take down notices.
If this action is successful, YouTube could be in a whole heap of trouble, given the amount of copyrighted material held on there.
Not surprisingly, YouTube have taken keen action against footage of the LA Riot on YouTube. Searching for it turns up some results, mostly recorded footage of news coverage as well as some links to LANS video. Attempting to watch these now displays the message, "This video has been removed at the request of copyright owner Los Angeles News Service because its content was used without permission."
If you want to see Bob Tur in action in the LA riots, skip forward to 7:30.