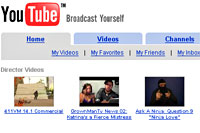 The online video sharing Web site YouTube, has, in the space of just a year, become the leading online video resource with up to 100 million videos being watched every day.
The figures, released by Web measurement site Hitwise, reveal that YouTube has now grabbed the numero uno position in online video, pwning a mighty 29 percent of the US multimedia entertainment market.
The site has become a huge hit with media-hungry surfers wanting to upload, share, and watch homemade videos from YouTube's global audience, with the company saying that YouTube videos now account for 60 percent of all videos watched online.
In June, around 2.5 billion videos were watched on YouTube, with more than 65,000 videos being uploaded daily, up from around 50,000 in May.
With the vids being so short (typically 2 mins), YouTube has become the perfect place for bored office workers and attention-drifting types looking to grab a quick fix of free entertainment.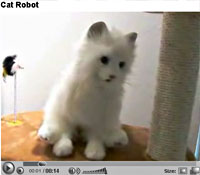 When we checked out the homepage (only in the interests of research, of course), there was a "Chipotle Burrito Parody," a short clip of a "Giant Humbolt Squid," "Cat Robot" and the always popular, "Zidane Headbutt Attack" for our viewing pleasure.
The Hitwise report also lists other companies competing in the US multimedia entertainment market, with News Corp.'s MySpace having around 19 percent share of the market, way down on YouTube's 29 per cent share.
There's then a big drop downwards to find Yahoo, MSN, Google and AOL who only have 3-5 percent of the video search market.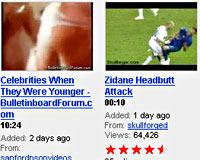 Curiously, the company says that it is "still working" on developing advertising and other revenue generating services to support the business.
With their eye-watering bandwidth charges, we reckon they'd best sort it out pronto.