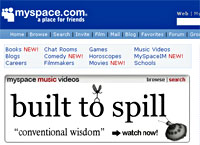 MySpace is now the most popular Website in the US, shimmying past traditional Internet big boys Yahoo and Google in the visitor share department, according to tracking firm Hitwise.
The online teen hangout, owned by media ubermensch Murdoch's News Corp, accounted for 4.46 percent of all U.S. Internet visits for the week ending July 8, leaving Yahoo Mail (4.42 per cent), Yahoo (4.25) and Google (3.89) trailing in its wake for the first time.
Down the social
The site is now the unchallenged Boss, Head Man, Top Dog and Big Cheese of the social networking scene, hogging a colossal 80 percent of all visits to virtual community sites, with its nearest rival, FaceBook, a far-distant blob on the horizon with just at 7.6 percent of traffic.
Following Facebook, Xanga is but a flea in the giant cosmos of space with just 3.8 percent, while Yahoo 360 and Bebo are like floating atoms in the vastness of infinity, with their presence barely registering at 1.1 and 0.98 percent, respectively.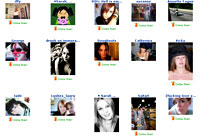 "MySpace continues its meteoric rise, to now claim the number one spot for all Internet visits in the US," roared Bill Tancer, general manager of Global Research at Hitwise.
"We are still discovering the Internet laws of gravity as it relates to a site's potential to grow on the Internet," he added, quietly introducing a new scientific concept of 'Web gravity'.
"The fact that MySpace was virtually unknown by the mainstream Internet users two years ago and now claims the top position, demonstrates how hyper-competitive the Internet really is," he continued.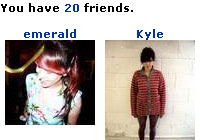 To the great disgruntlement of some, Rupert Murdoch's News Corp bought MySpace for $580 million one year ago, and with MySpace clocking up a mighty 76 percent leap in traffic since April, no doubt he'll be a happy chap.
We can't even begin to say how happy that makes us.