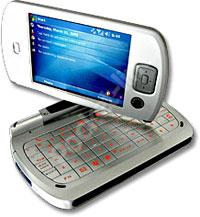 T-Mobile is the latest UK mobile service provider to offer its mobile customers Windows Push Email.
The Push Email service is compatible with Microsoft Windows 5.0 devices, which include the MDA Pro, MDA Vario, and MDA Compact handsets carried by T-Mobile.
The system – as the name suggests – works by 'pushing' email straight to the user's portable device from their businesses Exchange Server, and then notifying them that there's a message in their pocket.
Just like the cost to the little boy in the ghastly Melba Montgomery song, there will be 'no charge' for the new service for business users already on the web'n'walk professional tariff.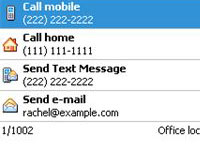 This certainly adds extra value to the T-Mobile package, which currently costs £17 a month, or £8.50 when added to Flext, Relax, or Business 1-Plan contracts.
The Microsoft Push Email service comes stuffed with security measures for businesses, including centrally controlled password protection, local data wipe, and a remote data wipe feature to clear devices of company-sensitive data if they get in the hands of ne'er do wells, rogues and robbers.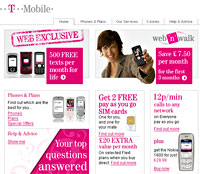 For added security and convenience (in case you're a bit forgetful/half-cut), the wipe feature lets owners decide how many incorrect logon attempts can be tried before the phone shuts up shop.
Working over GPRS, 3G and Wi-Fi, T-Mobile's push email service also offers integration with Microsoft Outlook, letting swivel-action besuited types synchronise tasks and search for contacts on the move.