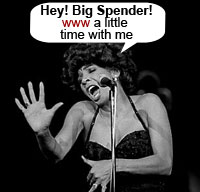 With credit card-crazy Brits leading at the front, Europeans are spending ever more money online, with the yearly total for 2006 on course to hit €100bn.
According to new figures from Forrester Research, the 100 million Internet shoppers across Europe are shelling out a staggering €1,000 per person, with the buying-bonkers Brits spending more than anyone else, registering an average €1,744 for the year.
Jaap Favier, research director consumer markets at Forrester, commented that online sales are "building up every year in the countries where it started first, such as the UK or Sweden."
Attributing the growth in e-commerce to the widespread adoption of broadband, Favier predicted that countries like France – who were late to the e-commerce party – are now only about two years behind the UK, and will soon have a higher growth rate in spending.
Favier added, "Consumers take about a year after going online before they will purchase something online. The first thing they purchase is either a book, a CD or a trip. Those people who have been online for a while are extending their buying into other categories such as clothing or electronics."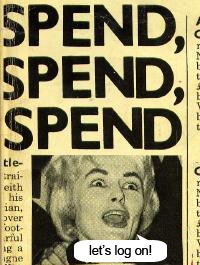 So where's the cash going?
According to Forrester, there's a veritable tidal wave of cash heading for travel Websites, with over a third of all online spending going on booking flights and happy hols.
Favier predicts the travel boom will see an increase of 133 per cent over the coming five years, bringing the annual spend to €77bn by 2011.
Leisure is another Internet boomtown, as online off-licences and wine clubs rake it in, with Forrester predicting a thumping 283 per cent growth on leisure spending over the coming five years.
It's a big happy-clappy rosy picture for overall e-commerce sales too, with online sales ready to more than double over the coming five years, reaching a cashtill rattling €263bn by 2011.