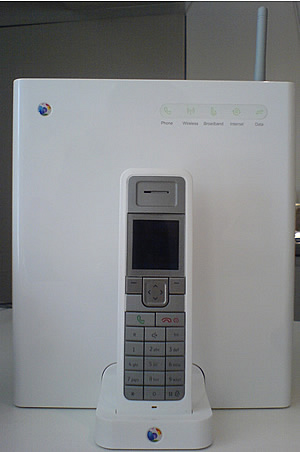 BT have released a shake up of their home broadband offering.
As well as reducing the number of options available, they're also boosting the packages to try and both get people to switch to them, as well as attempting to induce their current subscribers not to switch away.
Mirroring their phone call plans, BT have gone for the Option 1, 2 & 3.
250 minutes of BT OpenZone WiFi
Most of the offering isn't that different – OK, they're bundling Norton Antivirus and firewall – the big innovation is the inclusion of 250 minutes of BT OpenZone WiFi.
BT have done a clever thing here in providing WiFi minutes. People will come to realise that they can use WiFi when out and about … near a BT roaming point only of course.
This is of course only averaging 8 minutes a day – and we all know how quickly time on the Internet can disappear.
Once they get used to that behaviour, people will start to run out of the 250 minutes that are available over the month – and start to pay BT for extra minutes.
This is a very clear indication that the convergence of network access is now well underway.
Free VoIP calls to UK Landlines
All of the packages provide free evening and weekend calls to UK landline, and until Jan 07, free video calls. International calls are not discounted – at all, which we thought a bit shocking.
This is not just calls using the PC softphone, but using the new Hi Def phone handset. We'll cover this in more detail soon.
As well as the Hi Def phones and BT softphone, calls can be made to other BT VoIP handsets, like the now available BT Broadband Talk Videophone 1000 and soon to be available 1000 video phones.
We specifically asked about linking to other VoIP services. With no shock, we heard that this wasn't going to be supported 'at launch', and we suspect ever. Locking people in to the BT handsets will be a way to attempt to increase their subscribers, with BT subscribers encouraging their family and friends into having a compatible, ie BT handset.
Equipment
In an effort to try and get you to step up to the highest subscription, BT are using an increasing amount of equipment to induce you to be tempted every increasing monthly fees. They're leveraging their ability to buy huge amounts of equipment and the discounts that brings to them.
The entry-level Option 1 customers will be provided, free of charge, with a BT Wired router; Option 2 brings the white BT Home Hub; Option 3 includes the Home Hub and VoIP/DECT handset, that they label the Hi-Def handset.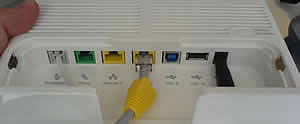 If you persist in opting for Option 1, you're able to purchase the Home Hub at the additional cost of £30 – £25 if done online.
Costs
There's a promotional offer on each of the packages of a reduced cost for the first six months of subscription.
Option 1 – £9.95 for six months, then £17.99/month
Option 2 – £14.99, then £22.99/month
Option 3 – £22.99, then £26.99/month
Learning a trick or two from the mobile business, contract length for the entry Option 1 is 18 months. The others are a more expected 12. Do you get the impression that they really don't want you to go for the Option 1?
Options 2 & 3 are pretty much the same, except for the amount of data that can be downloaded by the subscriber – option 2 give 6Gb usage per month, Option 3 a more generous 40Gb. It's unclear if BT Vision is used if this will be included in the usage.