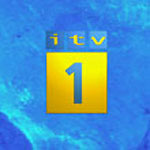 Some commentators expect ITV's share price to renew vigour over the coming weeks, as rumours of a fresh takeover are fanned by its institutional shareholders. This is despite poor audience performance and strong competition from a publicly owned, but very commercially managed, C4. There are those who are keen to take over the ITV helm where Greg Dyke so publicly failed.
Critics of ITV's current management are keen to back a plan that can create value where Charles Allen, the current ITV supreme, has so miserably failed. The individual who is being 'bigged up' as heading the next takeover bid is the former United Business Media (UBM) executive and Labour luvvie, Lord Hollick.
Hollick knows more than a little about UK commercial TV. While he headed up UBM, it controlled Meridian TV with the most affluent ITV franchise areas that UBM then unloaded to Granada before Granada and Carlton formed ITV. UBM was also at the time of Hollick's chairmanship a key mover and shaker in the formation of Channel Five, with UBM holding 35% of the company ahead of RTL taking sole ownership.

Some wonder why the continued interest in ITV as the deregulated non-linear future hurtles closer, but in truth, ITV has a value in both its content and brand that may be undervalued. The channel when compared against the triple and 'four-play' options that are so exciting the Telco executives, still has programmes that viewers will seek out. The next 12 months are critical to the brands long term success, as it's multi channel strategy is tested by the Freeview expansion of C5 with two more channels. Not forgetting the move of Channel 4's film channel to an advertising supported free to air proposition, a strong assertive strategy could turn the corner for the dominant UK commercial player but more On Digital type disasters could spell a long and unpleasant demise.

The other left field possibility is that US media titan Time Warner in selling off its UK AOL business has an eye on acquiring a much bigger UK fish that looks astonishingly like the UK's main commercial TV network- eyes should be glued to the unfolding drama.