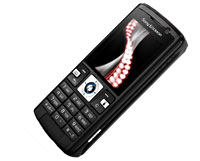 With a full blown parp on their PR trumpets, Sony Ericsson has announced its new Sony Ericsson K610im, their first GSM/UMTS handset to offer full support for i-mode.
What's i-mode we hear you ask?
Well, it's a wireless Internet service developed by Japanese provider NTT DoCoMo, which currently operates at 9.6 kbps and offers iMail, iMMS and Web browsing via C-HTML, a subset of HTML.
With Web pages and content specially formulated for i-mode, users can expect nippier viewing of multimedia content using the included NetFront browser.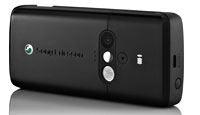 Although the download speed isn't exactly impressive right now, the next-gen i-mode looks to be a much sleeker beast, supporting white-knuckle speeds up to 384 kbps.
Back to the phone, the Sony Ericsson K610im features a 1.9″ (176×220) 260k display, a 2 megapixel camera with 2.5x digital zoom and a second VGA camera for video calls.
There's 16 MB of onboard user memory, with a 64 MB Memory Stick Micro bundled in the box (the phone can support cards up to 1 GB).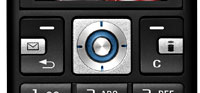 Other features include a speakerphone, Bluetooth, USB 2.0, USB charging and a flight mode.
Available in 'carbon black' only, the K610im is expected to start shipping in the third quarter of 2006, with pricing to be announced.
K610im specifications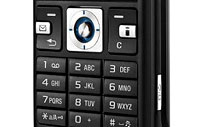 Imaging and messaging
1.9″ QCIF+ (176×220) TFT 260k
2 megapixel camera and VGA Video call
iMail
Push e-mail
2.5 x digital zoom
16 MB user memory (actual depending on operator customization)
Video recording/playback
SMS and iMMS
DoJa stand-by application
Music
Speakerphone
64 MB Memory Stick Micro (M2 (support for up to 1GB)
Media player [MP3, AAC, AAC+, eAAC+ support ]
Support MFi & Mobile MP4
Full streaming Audio & Video
DoJa 2.5 OE
i-mode DRM
Polyphonic 72 voices
3D games
OMA DRM v. 1.0
Music DJ, PhotoDJ, VideoDJ
Connectivity
Memory card slot
UMTS 2100 + GPRS 900/1800/1900
Bluetooth™ technology
PC Tools & Software
USB 2.0 Mass storage
USB charging
Fast port system connector
External antenna connector
Flight mode
Access NetFront Web Browser
Kit Content
-64 MB M2
-USB Cable
-PC software