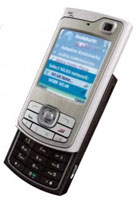 The dream of effortless – and easy to see – mobile Web surfing has taken a step forward with the release of Nokia's N80 smartphone. The new device is rapidly garnering praise for its stunning screen which takes the stress out of Web browsing and picture viewing.
With a resolution of 352 x 416 pixels and the capacity to display 262,144 colours, the N80 leaves behind some of its N-series brothers and outdoes most QVGA (that's Quarter VGA or 240×320 resolution, to you) devices.
The holy grail of mobile screens is full VGA – a massive 480 x 640 pixel resolution. The first full VGA device, Sharp's 904SH, has already been launched in Japan and though there's no release date as yet for the technology over here, it's just a matter of time. Until then the N80 is causing industry commentators like 3G.co.uk to proclaim it the best display they've seen on this class of phone.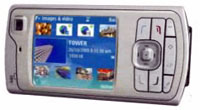 The increased density of the display makes the interface more crisp and easier to read and Nokia have taken advantage of this by utilizing vector graphics to sharpen up icons and fonts, reducing the blockiness associated with lower resolution devices.
The browsing experience is enhanced by Nokia's new Mini Map feature. Mini Map allows full HTML Web pages to be navigated by clever use of multiple, semi-transparent windows, offering different views of the page. The phone also utilizes the impressive S60 browser recently covered which now sports a visual history feature and RSS support.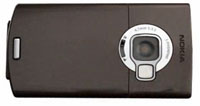 The N80 is pretty sharp on taking pictures too. With a 3.2 megapixel camera built-in, the N80 can deliver stills at 2048 x 1536 pixels, substantial enough to challenge regular digi cameras. Video recording is good at 352 x 288, the same resolution as the N70 and N90, and a VGA camera is mounted on the front for video calls.
The N80 is bursting at the seams with impressive features including connectivity in just about every standard going (UPnP, Bluetooth 2.0, 3G,Wi-Fi), playback of music files (WMA,MP3, AAC, AAC+) and integrated video-sharing and blogging tools. With all that and the eye popping display, the N80 might be the phone of the moment.