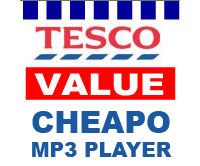 Sitting right next to the baked beans and cornflakes at a Tescos near you soon should be Tesco's new range of cheapo MP3 players.
Built and branded by bulk electronics firm Technika, the seven new players are aimed at the cheapskate end of the market, with prices starting at a mere £18.
Although the design is unlikely to get iPod whizzkid Jonathan Ive waking up in a lather of midnight sweat, the players seem attractive enough, offering a simple, solid construction.
The range starts with the 18 quid MP-806 player – which only manages just 128MB of flash memory – with the top end MP-806 player cranking the memory all the way up to, err, 1GB for £50.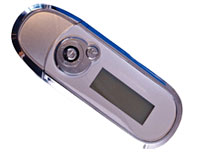 The interface is bog standard but straightforward – there's not much to get confused about here – and the player connects to desktops via a USB interface.
What little specs we could find say the players support MP3s and WMA files bought from download shops, although we couldn't find any of the models listed on Microsoft's 'play for sure' Website.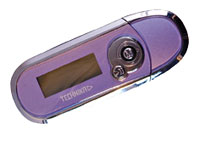 Tesco are no stranger to this MP3 thing, launching an online music store back in November 2004, offering 500,000 tracks which can be downloaded for 79p, with albums costing £7.99.
The company also offers a sizeable range of MP3 players, including Toshiba, Sony, Archos and Philips, with models available by mail order or from their 200 Tesco 'Extra' stores.