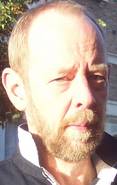 As you're no doubt aware, Guy Kewney is a contributor to Digital-Lifestyles. His old-school journalism is well-informed and his experience with technology is extensive. He'd been a journalist hero of ours since we were knee high to a PDP-11, and were over-joyed when he signed up to do pieces with Digital-Lifestyles.
This prestigious background lead BBC News 24 to want him in the studio to give-forth on the outcome of the Apple vs Apple court case last week.
He was all lined at the studio ready to go on, when to his surprise he saw 'Guy Kewney' being interviewed on screen. You'll find it hard to believe the whole story, but I do encourage you to read it on NewsWireless – it is hilarious.
It's taken Guy a while to track down the footage of the event, but with some help he has.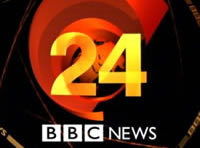 You must watch the video footage, as the 'other Guy Kewney' looks like he can't believe he's in a TV studio being interviewed.
Below is the latest section of the story/farce as told by Guy on NewsWireless.
I have spent some effort trying to get the video of "Guy Kewney" the cab driver lecturing on the BBC's news 24. Until today, the closest I could get, was to listen to the audio only – when recording the interview for the Radio 4 programme Broadcasting House. So kudos to the dogged reporters of the Daily Mail, and Mail on Sunday, who got the complete video!

According to one paper this morning, the BBC has deleted the entire damning video. Untrue, I suspect; but even if true, the clip has circulated widely enough that it would be futile. And now that the Mail has done the deed and published the complete clip, you can actually download it.

It's worth it. You don't get to see my "white, bearded, professorial" face, but you can watch the classic moment, where the cab driver realises that he is on air, and being mistaken for someone else, here. It's beyond classic: it's priceless.

Watch his incredible recovery, and his determination to show that this may be a complete surprise to him, but that he can out-Kewney any darned NewsWireless Editor if he has to.