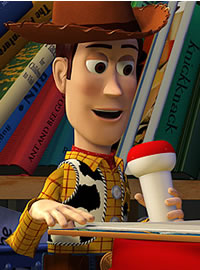 A quick catchup. We've been covering the Pixar/Disney, will they/won't they get together for a while now and see that it's finally come to pass that the Pixar board have voted to join Disney.
In the all-stock transaction, 2.3 Disney shares will be issued for each Pixar share. The most senior Pixar people will be taking interesting, senior roles at Disney reporting directly to Robert A. Iger, President and Chief Executive Officer Disney. Jobs will be joining the Disney's Board of Directors as a non-independent member.
As we're sure you know, Pixar has been providing Disney with computer-generated (CG) masterpieces for 11 year.
It all got going when Steve Jobs, after getting kicked out of Apple by John Sculley, the man he brought in to 'take Apple to the next level' (who in fact nearly killed it), bought the computer graphics division of Lucasfilms in 1986 for a cool $10m.
Initially Pixar survived by making adverts such as the boxing Listerine bottle, picking up a hamper of awards in the world of CG.
Big things started to happen in 1995 when Pixar simultaneously went public in the US, raising $140m, and their first film with Disney, Toy Story, hit the cinema. It became the highest grossing film of 1995 taking $362m worldwide at box office alone. We're sure you all remember the masses of merchandising, making Disney huge amounts of extra income.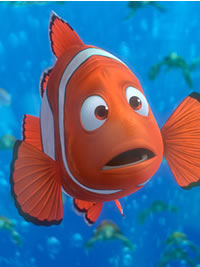 In 1998 A Bug's Life came along also bringing $362m in worldwide ticket sales, 1999 saw Toy Story 2 ($485m). The following years saw Monsters Inc, Finding Nemo, The Incredibles all do very well, sealing Pixar as _the_ CG animation stuido.
Pixar and Disney had a very public spat where Pixar said that they wouldn't supply their films to Disney exclusively. Disney played it all cool, effectively saying 'see if I care?' We can plainly see from the purchase that they did actually care quite a lot.