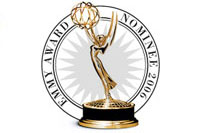 Spurred on by the huge rise of original content being created for computers and mobile devices, The National Academy of Television Arts & Sciences has decided to officially recognise the growing medium.
A new Emmy award category has been announced, catering for (deep breath), "original entertainment programming created specifically for non-traditional viewing platforms."
Despite the mile-long name, the rules are simple – shows entered for the awards must not appear on television/cinema first.
After sifting through 74 entries – more than any other Emmy category – six broadband-specific shows have now been shortlisted for the Emmy Awards.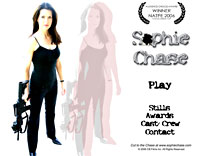 Donning our best party frock, we're delighted to stand up to the podium and announce the nominees:
"24: Conspiracy," by Fox Mobile Entertainment. A spin-off of the hugely popular "24" drama, the mobile version featured a different cast to the television series – no doubt because it works out cheaper that way.
"It's Jerry Time!", a quirky series of lo-tech animations documenting the life of a 40-something single guy.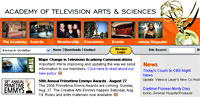 Live 8 on AOL – live feeds and on-demand footage of last year's enormo charity gig.
"mtvU Stand In." Celebrity stand ins surprise college classes by replacing their usual teacher. Hilarious! We think our sides might split.
…and finally….
"Sophie Chase." Produced by CB Films and featuring (sigh) 'online TV's Sexiest Detective', this noisy series serves up interactive puzzles that combine video and e-mail. And lots of guns going 'kappow!', natch.
The National Academy has stated that it expects the new category to be ongoing, and that it may eventually divide into subgenres – like comedy and drama – as the medium matures.
The winner is to be announced 22 April in New York.