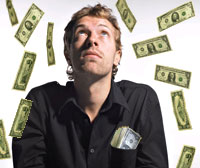 New figures from the International Federation of the Phonographic Industry (IFPI) reveal soaring global sales of digital music while overall music sales continue to decline. This in the same week that Gnarls Barkley and their musical ditty Crazy have become the first digital-only Number One in the UK Hit-parade, as we'd previously highlighted.
The IFPI reported record company revenues from digital sales nearly tripling from $400 million in 2004 to a massive $1.1 billion last year, with individual song downloads rising to 470 million units, up from 160 million.
Despite bumper digital sales, the IFPI said that global sales of music CDs and DVDs were down for the sixth consecutive year (down 3 percent), adding that burgeoning digital sales weren't enough to offset the decline.
According to the IFPI, 618.9 million CDs were sold during 2005, substantially down 19 percent from the 762.8 million sold in 2001.
IFPI Chairman and Chief Executive John Kennedy pointed an accusing finger at online piracy as well as competition from other entertainment outlets and changes on the way punters get their music.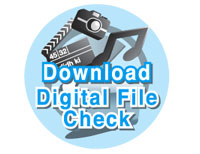 The growing single song download market (which accounted for 86 percent of purchases), has resulted in many listeners choosing to grab individual tracks rather than download entire albums.
The United States, Japan, Britain, Germany and France proved to have the strongest digital sales and were also the best performing markets overall.
"In Japan, digital has already made up for the decline in physical sales, and other markets should go this way," commented Kennedy.
As we reported last week, the greater popularity of mobiles over PCs in Asia has resulted in far higher mobile music downloads. In fact, just 9 percent of consumers in Japan download music to their PCs compared to 65 percent in the US, Britain and Germany.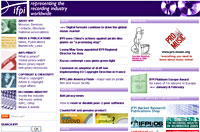 The biggest selling album of the year was "X&Y" by Coldplay, which could be heard being played – not too loudly, mind – in 8 million bedrooms, company cars and comfy living rooms.
Elsewhere, the Recording Industry Association of America (RIAA) said that despite a bumper wholesale revenue of $7 billion, overall shipments of music products – including CD's and digital albums and singles combined – fell 3.9 percent last year.
Mitch Bainwol, chairman and chief executive of RIAA boasted that illegal file-sharing on many popular online channels had been "held in check" as the industry continues its blitz on piracy.