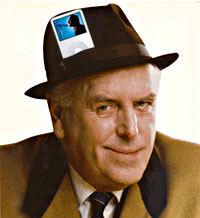 Global revenue from music downloaded onto mobile phones went through the roof last year, with pundits predicting that the only way is up for the next five years.
ABI Research's "Mobile Music Services" surveyed world markets for downloads of full music tracks, ringtones and ringback tones and revealed that the market for full track music downloads to mobile devices had ballooned by 2,000% in the twelve months to the end of 2005.
Compared to sales of $12.4 million in 2004, last year saw an explosive growth in the market, with handset owners shelling out a thumping great $251 million on music downloads – and that figure is expected to reach $9.3 billion by 2011.
The report notes that the high penetration of home PCs in North America has limited over-the-air downloads compared to overseas markets like Asia where mobile phones enjoy greater popularity than PCs.
Similarly, the absence of a Japanese iTunes store until Q4 of 2005 also helped telecom operator KDDI shift 30 million mobile tracks in Japan last year.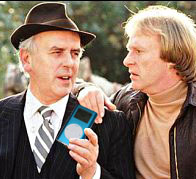 How to make a mint from mobile music
If you fancy chancing your arm in the music download market, Arthur Daley's of the world will appreciate the list of 'prerequisites for future success in the music-download business' dished out in the report.
These include a 3G network capable of supporting the product, agreements between carriers and record labels and a distribution system that checks that handsets can accept the content and, crucially, ensures that punters fork out for the product.
Moreover, there must be robust copyright-protection software in place which allows mobile phone users to shunt tracks between devices with no bother.
Finally, the handsets themselves must come with enough memory to store an ample selection of banging tunes and be capable of supporting music downloads and transfers.
And with that, we're off to launch the Digital Lifestyle Music Download service from our lock-up under the arches.