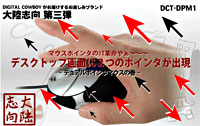 Thanks to innovative manufacturers like Logitech, we've had mice (mouses?) with more buttons than a Cinderella reunion, but just when you thought that the humble mouse couldn't get any more new features, Digital Cowboy have announced the world's first dual pointer mouse, the DCT-DPM1.
It looks like an ordinary mouse but has an unusual trick up its sleeve – when you activate the button on the left hand side of the mouse a second cursor appears on screen!
Now, this may sound like something developed by the Ministry of Bonkers Ideas on their annual 'Let's Take Acid' day, but there might just be a method to their madness.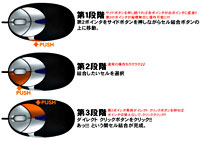 The DCT-DPM1 is aimed at people with multiple desktop displays, where users currently have to scroll across hefty distances when they jump from screen to screen.
With the new double cursor mouse, you can 'park' the first cursor on a point on the one screen, and then work on the other screen as usual.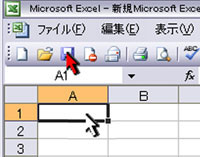 Flipping between the two work areas is then simply a case of activating the mouse button to access the 'parked' cursor, without any need for a marathon of cross-screen scrolling.
And if you're constantly having to input text into two different areas, the dual cursor idea could also be a winner, although we're not sure if our limited brains could cope with two cursors on the go.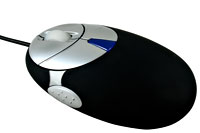 We've no idea when, or even if, this bi-cursorary device will be making it to the UK, but it is possible we could be witnessing the next evolution of the mouse.
Either that or it's another really crap idea.
Mouse specs:Product name: DCT-DPM1 (JAN:4543183505031)
Colour: Black
The number of pointers: 2
The number of mouse buttons: 5 (the scroll button is included)
Resolution: 800dpi
Interface: USB & PS/2 (at the time of attachment adapter use)
OS: WindowsXp/2000
Size: Approximately 107×55×29mm
Cable length: 150cm
Accessory:USB -> PS/2 conversion adapter
Driver: CD