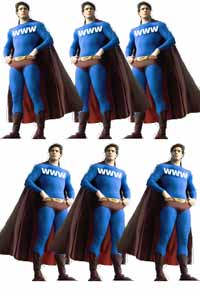 There may be almost 76 million sites stuffed full of six billion pages of information vying for our attention on the Web, but it seems that most surfers only choose to visit six sites on a regular basis.
This rather amazing fact emerged from a survey commissioned by the Cabinet Office to publicise the relaunch of Directgov, the Government's one-stop Internet Website.
The study echoed what experts are calling the 'Supersite' phenomenon, with over half of UK Internet users (51 per cent) visiting just six or less sites on a regular basis.
It seems that despite the immense choice on offer, most people deliberately restrict themselves to visiting just a handful of sites, preferring to stick with the familiar and the trusted.
The survey also found that three quarters of people questioned declared the Internet to be "indispensable" to their daily lives.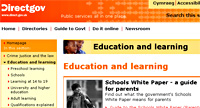 Sadly, it seems that the days of random surfing are coming to a close, with the vast majority of Web users (95 per cent) going online with a specific destination in mind.
For most people, it appears that banking, shopping, travel and holiday Websites are all the Web is good for, with "supersites" now including Ebay, Amazon, Google, Lastminute.com and National Rail Enquiries. And, of course, digital-lifestyles.info and urban75.com.
Naturally, all of this new research ties in perfectly with this relaunch of the www.direct.gov.uk, the government's very own wannabe supersite.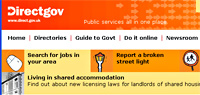 Bringing together public services from across eleven Whitehall departments, visitors to Directgov can unearth a mountain of useful information and services, from renewing driving licences, car taxes or passports , locating local services like schools, childminders and recycling and even planning journeys on foot, by car or by public transport.
Building up a formidable head of promotional steam, Cabinet Office Minister Jim Murphy enthused, "Directgov makes it much easier for people to get to the public services they need by joining up government to bring everything together all in one place."
"It's our response to the changing way that people want to access information, communicate and deal with things online and on the move. Renewing your car tax, learning about benefit entitlement, finding out about training or checking your council's recycling facilities need not be complicated – it's all there at www.direct.gov.uk," he added.