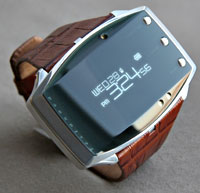 Seiko Instruments has announced their first Bluetooth watch, known as either the BT Watch or the rather less snappy, CPC TR-006 ver.1.0.
Although the thing appears to be in its early stages, there's some interesting technology on show here which we may find filtering into our everyday lives in a year or two.
Designed to be an extension of your phone, the hi-tech watch promises to integrate fully with your phone's functionality.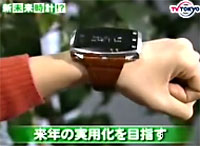 If you get an SMS or email on your phone the watch can alert you, and if your phone's ringing, you won't have to rummage about in your bag or pockets to see who is calling – the number will appear on the watch.
Unfortunately, there doesn't seem to be the ability to talk into the watch, Dick Tracy-style, but the display will warn you if you lose the Bluetooth connection.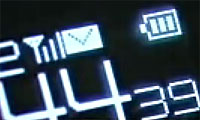 Now, much as we like the idea of cool high tech toys buzzing away on our wrists, we have to say that this watch looks more than a bit silly – it's so big you may as well strap your mobile onto your wrist and be done with it!
But unlike those rubbish pens that light up when you get a call on your mobile, we can actually imagine this gadget being quite a handy thing to have – if it was shrunk down to about a tenth of the size, of course.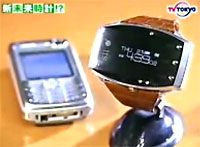 We reckon it would be cool to have text messages, news headlines, RSS feeds, football scores and other short bursts of info appear on your watch – particularly when you're stuck in a dull meeting.
But no matter how cutting edge the technology, no one in their right mind is going to strut about with this ten-ton brick on their arm, so we'll wait for a bijou version before we can take it seriously.
You can see a Real Video demo of the brick in action on WBS TV Tokyo's Website