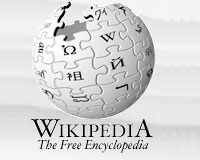 The English version of Wikipedia has now notched up more than one million articles, according to the Wikimedia Foundation, the fellas who run the free online encyclopedia.
Comprised of articles largely written collaboratively by its thousands of users, Wikipedia lets readers get involved by contributing their own articles or modifying existing entries, not always with the best intentions in mind.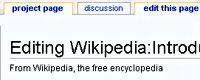 Wikipedia's reach is truly global, with versions of the encyclopaedia currently available in 125 languages, containing a total of 3.3 million articles.
The lucky millionth article (on March 1st) was an entry on Jordanhill railway station in Scotland, written by Ewan Macdonald, a Wikipedia contributor who posts under the tag, Nach0king.
Writing on his Wikipedia homepage, Macdonald admitted that he'd been coveting the honour of the millioneth post: "While I am, of course, delighted at being the one to hit this milestone, I must confess that, along with many others, I timed my contributions tonight to give me a chance at being the lucky one."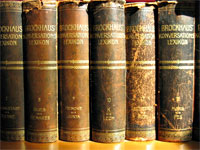 With the million-article mark passed and the Wikimedia Foundation estimating that new articles are coming in at a rate of 1,700 new articles every day, our back-of-a-beer-mat calculation reckons they'll be hitting 2 million sometime 2009.
Started in 2001, Wikipedia is now the largest reference website on the Internet and along with text articles, the English Wikipedia includes graphical timelines, subject-specific portals, four hundred thousand images and hundreds of full-length songs, videos, and animations.