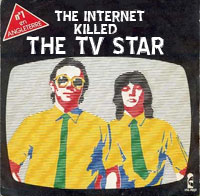 Big glasses-toting Buggles sang about 'Video Killing The Radio Star' back in 1979, but new figures from Ofcom suggest that the while Internet may not exactly be killing TV, it's certainly giving it a bit of a duffing behind the bike sheds.
The research reveals that 'TV reach' (defined as a minimum of 15 minutes of consecutive TV viewing in a week) declined between December 2003 and December 2005, with the biggest fall amongst young people.
Over the two years, TV reach fell by 2.9% for 16-24 year-olds and continued to decline by 2.2% over 2005, with reach falling by 1.9% among 25-34 year-olds.
Industry pundits are collaring the Internet as the reason for this decline, along with DVDs and gaming.
ITV1 slumped the most in multi-channel homes (i.e. homes with terrestrial and other channels), falling by 3.6% during 2005, while BBC2 managed to be the only terrestrial channel to increase its reach in multi-channel homes, rising 1.6%.
BBC channels hogged the TV action in multi-channel homes, snaffling 30.8% of the audience, way ahead of ITV at 22.6% and Channel 4 at 8.6%.
Digital growth
Digital TV is now accessible to two thirds of UK households, with 6.5 million viewers potentially launching a coastguard boat every time they turn on their sets.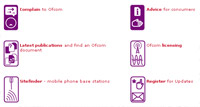 Consumer broadband continues its exponential growth, exploding from zero to 10 million connections in just over seven years, with some 70,000 new connections being added per week.
Digital radio remains a boom industry, with sales of DAB radios passing two million in the third quarter of 2005, and pushed on by a busy Christmas, hitting 2.7 million by the end of the year.